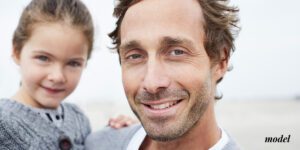 As a Sierra Madre dentist, Dr. Q sees many patients each year who are nervous about their regular check-ups. She fully understands the anxiety that some of her patients deal with when it comes to visiting the dentist. She also understands that much of that anxiety centers around the unknown, as many patients are unsure of what they should expect during their check-up.
As a board-certified Sierra Madre dentist, Dr. Q also believes in fully educating her patients. Knowledge is power, and when you know what to expect at your visit, you'll have power over any fears associated with your visit. In this blog, we'll break down exactly what your regular check-ups with Dr. Q will entail, so keep reading.
What You Can Expect During a Check-Up with Sierra Madre Dentist, Dr. Q
Dr. Q has developed her entire practice around ensuring the safety and comfort of her patients. Her friendly demeanor makes even the most nervous patient calm, and her decade of experience gives her an understanding of how to help patients truly feel at ease.
When you visit her office for a dental check-up, you can expect the following:
Dental X-Rays

When you visit Sierra Madre dentist, Dr. Q, for the first time, she will take X-rays of your teeth. After your first visit, most patients require X-rays just once a year. These images are used to diagnose problems beneath the surface, such as cavities, cysts, tumors, impacted teeth, or damage to the jawbone.You can feel safe receiving X-rays with Dr. Q, as they emit virtually no radiation. However, she also takes further precautions by covering patients with lead aprons. Be sure to let Dr. Q know if you are pregnant before your X-rays. X-rays should only be performed in an emergency situation during pregnancy and avoided during regular check-ups.
A Thorough Cleaning

After X-rays have been taken, a member of Dr. Q's team will perform a thorough cleaning. Your dental hygienist will use special instruments to clean below the gum line to remove tartar build-up. She will then use a special brush to polish your teeth. To finish up your cleaning, your dental hygienist will carefully floss your teeth.

Oral Cancer Exam

After your dental hygienist has completed your cleaning, Dr. Q will perform a full examination of your mouth. As a Sierra Madre dentist, she will check for signs of oral cancer by looking at the insides of your lips and cheeks, the roof and floor of your mouth, the sides of your tongue, and feeling under your jawline and the sides of your neck.

Review Results of Your Check-Up

Once your exam and cleaning have been completed, Sierra Madre dentist, Dr. Q will review your results with you. If you have tooth decay, gum disease, or other oral health problems present, she will discuss your treatment options. Additionally, she will talk to you about preventative measures you can take to ensure your teeth and gums remain healthy.
Call Sierra Madre Dentist, Dr. Q, to Schedule Your Check-Up
After your check-up is complete, Dr. Q will recommend when you should return for a follow-up visit. For most patients, a visit every 6 months will keep you in good oral health. However, if Dr. Q identified any oral health problems, she may recommend more frequent visits to re-check or treat your conditions.
If you're ready to schedule a check-up with Sierra Madre dentist, Dr. Q, call her office today at (626) 599-9819, and a member of her team will be happy to help you.