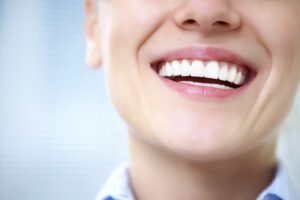 The dreaded "B" word – braces. If you or someone you know has ever been in the chair when the word gets dropped, you know what we mean.
For years, braces were the only viable means of correcting a misaligned bite, and while effective, the time, pain, and social stigma attached to them was enough to make anyone cringe. Thankfully, Invisalign offers patients another option.
Since coming on the market, Invisalign has generated a ton of interest – particularly among adults who normally wouldn't consider teeth-straightening with metal braces. Dr. Q is a skilled Invisalign dentist in Monrovia – a fact her patients are happy to attest to – and has worked with thousands of patients to give them perfect smiles using Invisalign. Read on to learn more.
Can You Keep a Secret?
As an Invisalign dentist in Monrovia, Dr. Q gets many questions about the procedure. One question that comes up often is what the aligners are made of. While the exact composition of the aligners is a trade secret of the Invisalign company, we can say that they're made of medical-grade, thermoplastic material that was developed specifically for the Invisalign treatment. Because of the unique composition and application of the aligners, Invisalign patients gain the following advantages over traditional metal braces:
No irritation of gums and cheeks
No collection of food particles
No obstructions to complicate brushing and flossing
Easy removal for meals and special occasions
Near invisibility while in your mouth
How does Invisalign work?
The reason metal braces are so effective is that they apply constant pressure to your teeth in the desired direction, and Invisalign works the same way. The main difference is that the clear plastic of Invisalign enables you to comfortably wear them in your daily life without anyone knowing you're undergoing treatment. For adults or teens that are apprehensive about wearing metal braces, Invisalign is an ideal solution.
Don't just live with imperfect teeth. Call Dr. Q, your experienced Invisalign dentist in Monrovia, at 626.599.9818, and schedule your appointment today.