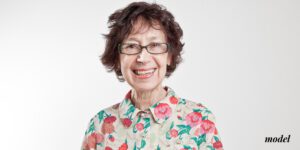 Most adults know how important it is to visit your Monrovia dentist at least twice a year for a cleaning and check-up. These visits are vital to keeping your teeth, gums, and overall mouth healthy. But did you know that there are health conditions a dentist can find during your biannual check-ups as well? Health conditions not just related to your oral health but also to your overall health.
Your Biannual Visit to Your Monrovia Dentist
When you visit a Monrovia dentist like Dr. Q for a biannual cleaning and check-up, she will perform a full evaluation of the soft and hard tissues in your mouth. During your appointment Dr. Q or a member of her team will:
Take X-rays and other needed images
Polish your teeth
Remove tartar from your teeth
Floss your teeth
Check the health of your gums
Evaluate your bite and lower jaw joints
Check for signs of oral cancer
Check for signs of other health conditions
Health Conditions a Monrovia Dentist Can Identify During Your Visit
It may surprise you that a Monrovia dentist like Dr. Q can identify health conditions in other areas of your body just by looking in your mouth. But it's true. Your oral health and overall health are directly related, and if you are suffering from an undiagnosed health condition, a Monrovia dentist like Dr. Q might be the first to find it.
When you visit her office for your biannual cleaning, Dr. Q will look for lumps, lesions, bumps, or diseases that could identify health conditions like:
Oral cancer
Heart disease
Diabetes
Pancreatic cancer
Leukemia
Kidney disease
Vitamin Deficiencies
This short list may surprise you, but in truth, there are even more conditions that can be added to it. That's why it's so important to visit Dr. Q twice a year for your regular cleanings and check-ups. She's your first line of defense.
Steps You Can Take to Stay Healthy
Now that you know that your oral health is directly related to your overall health, it's important that you take steps at home to stay healthy. The most important thing you can do is keep your appointments with a Monrovia dentist like Dr. Q twice a year so she can check for signs of underlying health conditions like the ones mentioned above. If you develop a health condition or disease, catching it early will allow medical professionals to better treat it. Additionally, if anything changes in your medical history between your biannual cleanings with Dr. Q, be sure to let her know so she can take any necessary precautions during her exam.
To help ensure your teeth and gums remain healthy throughout the year and in between your appointments with Dr. Q, be sure to practice proper oral hygiene by:
Brushing twice a day for a full two minutes
Flossing once a day
Using antibacterial mouthwash once a day
Calling your Monrovia dentist if any new symptoms develop
Additionally, you should avoid tobacco use, limit your alcohol intake, and eat a healthy diet to help keep your teeth and body healthy.
Call Monrovia Dentist, Dr. Q to Book Your Next Check-Up
With more than a decade of experience providing patients with exceptional care, Dr. Q can help protect your oral health and overall health. Just be sure to visit her office twice a year for check-ups.
To schedule one now, you can call her office at (626) 599-9819.