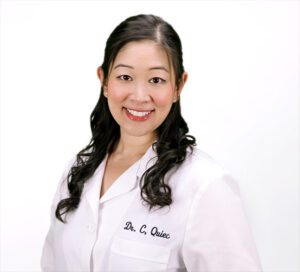 Cosmetic dentistry involves certain procedures like teeth whitening and dental veneers that help to improve a person's smile. The procedures covered by cosmetic dentistry are often combined for a complete smile makeover. This is often employed by people who want absolute confidence over their smile and the appearance of their teeth. Another option to consider in cosmetic dentistry is known as full mouth reconstruction which may involve the use of braces or other devices to correct the alignment of the upper and lower jaw and to straighten uneven or crooked teeth.
The 5 procedures covered by cosmetic dentistry that we are going to discuss in this article are: dental fillings, dental implants, veneers, teeth whitening, and bonding. Sometimes alternatives to these procedures may be required in order to gain maximum benefits from smile makeover. These include the use of dental crowns or bridges to fill gaps between teeth and to prevent further tooth decays or deterioration of gum disease. Crowns and bridges belong to another branch of dentistry known as restorative dentistry. For now let us concentrate on the five procedures mentioned above and see what they are all about.
1. Dental Fillings: This is a relatively inexpensive procedure as compared to the more complex dental crowns or bridges for the treatment of decayed, broken or injured teeth. The cavities are filled by using porcelain or other similar materials which resemble the natural appearance of teeth. In case if fillings fail to solve the problem completely, dental implants or bonding might be required.
2. Dental Implants: We may lose one or many of our teeth due to several reasons like decay, injury, periodontal disease, neglected oral hygiene etc. Dental implants are artificial teeth used to restore the functionality of missing teeth. As a result, they also help to fill out the gaps and improve a person's smile and overall appearance. Dental implants involve a rather complex procedure which often requires the assistance of an oral surgeon.
3. Veneers: Dental veneers, or more commonly porcelain veneers, are quickly gaining in popularity. A veneer is an ultra-thin layer of porcelain or some other material, which is used to cover the surface of a chipped, stained or slightly broken tooth. This procedure is now widely used to correct these common problems and to improve the aesthetics of the mouth. A dental veneer may be required as an alternative to dental bonding or to complement the latter. Porcelain veneers look exactly like natural teeth and they last for a long time without becoming discolored.
4. Teeth Whitening: Teeth whitening is a very effective and useful procedure. It is a purely cosmetic process which is merely used to improve the appearance of discolored or stained teeth. Staining can occur as a result of regular smoking, drinking tea or coffee, and not taking care while brushing or flossing. You can also perform this procedure at home by using teeth whitening kits widely available on the market. However, it is normally used as a complementary procedure by the dentists in a smile makeover.
5. Bonding: Dental bonding is yet another option available to dentists to solve the problem of broken or chipped teeth. This procedure is required to complement almost all other restorative procedures such as crowns, bridgework and implants. Gaps between teeth can also be filled by using bonding. However, the main use of this dental procedure is to hold the new teeth in place.