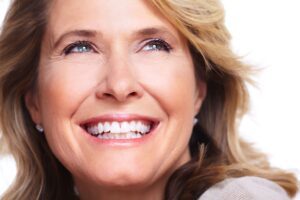 Among the many common ailments that we often treat at Dr. Q Dental, serving patients in the Monrovia region of California is dry mouth.  This very common condition may not only make such basic oral functions as speaking, eating, and swallowing difficult and uncomfortable, it can also lead to bad breath, as well as increasing the probability of tooth decay, gum disease, bleeding gums, and periodontitis.  In fact, dryness in the mouth is considered a leading cause of tooth decay and gum disease, because proper hydration of the gums is essential to healthy development and function of the teeth and bones.
While there are several causes for dry mouth, most dentists recommend specific toothpastes and mouthwashes to address and treat this condition, as well as increased hydration in the body by drinking plenty of pure, unflavored water, and a reduction in sugary soft drinks, coffee, and alcoholic beverages.  In some cases, oral medication may be prescribed.  You must also observe total abstinence from smoking, and maintain a diet rich in fresh raw fruits and vegetables to promote stimulation of the salivary glands.
What Causes Dry Mouth?
Dry mouth is the result of improper functioning of the salivary glands found in the mouth.  The function of the salivary glands is to produce the necessary saliva that assists the body in the initial stages of digestion. This process may be affected by a number of factors that can lead to dehydration of the mouth.
Dry mouth may be caused by any of the following conditions or a combination of several of them:
Stress, anxiety, nervousness, insomnia, and/or mental fatigue
Certain medications, including chemotherapy treatments
The natural process of aging, along with certain nutritional deficiencies
Autoimmune disorders such as Sjogren's syndrome, HIV, and other conditions
Lifestyle factors such as smoking and the use of street drugs such as barbiturates, narcotics, or methamphetamines
Treatments For Dry Mouth
At Dr. Q Dental, we provide a variety of treatments and recommendations for our patients in the Monrovia area, including specialized mouthwashes, nutritional supplements, and dietary changes, as well as lifestyle alterations designed to stimulate the proper function of the salivary glands.
If you are suffering from dry mouth, and this condition is affecting the health of your teeth and gums, do not hesitate to contact Dr. Q Dental in the Monrovia region of California, where Dr. Q provides comprehensive dental care with a holistic approach.
Contact our office today to schedule your consultation with one of the area's most trusted and respected dentists, by calling us at (626) 599-9819.  Our friendly staff will be happy to answer any of your questions and set up an appointment with Dr. Q.