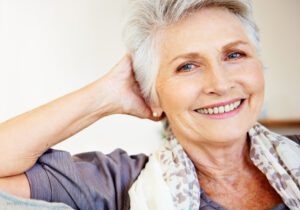 Talk to Your Dentist
If you have a budget, quite often it is difficult to find the money for a dental visit.  If you simply explain to Monrovia dentist, Dr. Q. your financial situation, you may be able to have the overall cost of your visit reduced, which will help greatly.  Most are understanding of the financial burden some individuals are under, and they also understand that dental check-ups aren't a necessity, per se.  More often than not, rationalizing that some money is better than no money, dentists will offer reduced payments, or discounts, which save you money in the long run and prove that dealing with an embarrassing and tense situation with poise and patience can be economic.  Dentists are people like you and me, and they have dealt with financial stress, as well.  They will understand your difficulties and assist in any way they can if they are, in effect, high-quality dentists.
Long-Term Plans When It Comes to Dental Visits
Most dentists offer options when it comes to you, as their patient.  Checking to see if there are long-term dental plans that allow you to pay a lump sum in exchange for cheaper costs, then that may be worth looking into, perhaps.  Simply inquiring about long-term plans is worth a shot, even if it is not currently offered.  It may give your dentist a plan that is eventually implemented, eventually saving you money.  Any effort is worth the money you save in the long-term, inevitably.
Dental Insurance
Medical insurance has saved numerous Monrovia patients massive amounts of money, and the same can be said for dental insurance.  When it comes to fillings, root canals, and similar procedures, dental insurance can be a pocket saver, for sure.  Ask your dentist about dental insurance and see what is recommended.  Ask around, shop around, do some research, and see what you can find to help you save money on your annual dental visit.
The only downside is that if you are facing the dental expenses now, then insurance won't help.  Dental Savings Plans are always an option and offer more coverage than a traditional dental insurance plan, so they are definitely worth looking into, along with dental insurance.
So, let us reiterate what we can do when it comes to saving money on annual dental expenses:
Talking to Monrovia dentist, Dr. Q about lower dental bills can help in lowering your overall costs and can ensure that you save at least a small portion of your hard-earned money while still taking good care of your smile.
Ask around about long-term dental care plans that offer discounted services in exchange for lump sum payment. This, along with dentist negotiations can make a monumental difference in overall dental costs.
Getting dental insurance is sure to help in preventative dentistry, and if that does not help, then look at dental saving plans.
Going to the dentist doesn't have to be a difficult and financial frustrating affair.  Get out there, shop around, and get to the dentist!  Your teeth will thank you!  Call us at (626) 599-9819.