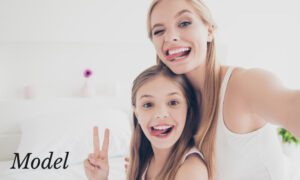 As a Sierra Madre dentist, Dr. Q believes in educating her patients and her entire community on how to properly care for their oral health. So much so that she contributes significant time to charities in her community. She volunteers as an on-call emergency dentist for Foothill Unity Center and takes her medical skills and knowledge abroad to treat those in need in Mexico.
Part of taking care of your oral health means visiting your Sierra Madre dentist regularly. Many of her patients, and those she serves as a volunteer, are unaware of how often they should visit a dentist, so we're taking time now to explain how often and under what circumstances you should make an appointment with your dentist.
Children and Adults Should Visit Their Sierra Madre Dentist Every 6 Months
As a general rule, children and adults should visit their dentist at least every 6 months for general cleanings and check-ups. These biannual appointments will provide thorough examinations by a trained medical professional to protect against or treat an array of oral health conditions.
To protect your teeth and gums between visits to your Sierra Madre dentist, you should consistently practice proper oral hygiene:
Brush twice a day
Floss once a day
Use antibacterial mouthwash once a day
Call Dr. Q if you experience any new concerning symptoms
When You Should Visit Your Sierra Madre Dentist More Often
If you have any health conditions that may put your oral health at risk for tooth decay or gum disease, you may need to visit a Sierra Madre dentist like Dr. Q more often than every 6 months. When you visit with her at each appointment, let her know of any new health conditions, or if you've noticed new symptoms in your mouth such as:
Gums that are red, swollen, and bleed easily
Pain in your tooth or gums that won't go away
Oral sores that won't heal
A tooth that suddenly becomes sensitive to hot or cold
A lost filling
A dental implant that doesn't feel right
You have dry mouth that can't be relieved
Your jaw hurts or clicks when you eat
Additionally, if you fall into any of the categories below, you'll need to visit Dr. Q more frequently:
You're genetically inclined to have excessive tartar buildup
You are diabetic
You are pregnant
You're being treated for cancer
You have been diagnosed with heart disease
You use tobacco
The Importance of Regular Visits to Your Sierra Madre Dentist
No matter how frequently you need to visit a Sierra Madre dentist like Dr. Q, the important thing is that you do it consistently and make it a priority for your overall health. When you make a point to keep routine appointments with Dr. Q, she can check your mouth for any signs of gum disease, tooth decay, and oral cancer. Regular visits allow her to spot these conditions early so they can be treated well and with greater success.
Call Dr. Q to Schedule Your Routine Check-up
If you're in need of a new Sierra Madre dentist, call Dr. Q at Dr. Q Dental today. She will spend time with you during your consultation, so you have time to ask any questions you have regarding your dental health, her treatment recommendations, as well as any questions you have about her practice.
Just call (626) 599-9819, and a member of her team will be happy to assist you.