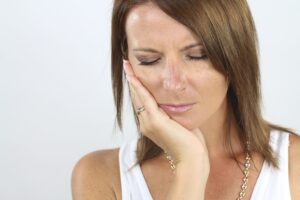 Does Wisdom Teeth Removal Require Surgery?
The prospect of having teeth removed can always come with questions and concerns. Dr. Q and her team are often asked if wisdom teeth removal requires surgery. As human beings, we are all made wonderfully yet different. No two of us are the same and that is how you will be treated by Dr. Q and her experienced team. They will provide you with individual attention to your specific wisdom teeth removal needs.
With this in mind, it is important to remember that all procedures are not the same for every person receiving treatment. This is why Dr. Q and her team will take the necessary x-rays and do an individualized exam to determine your specific needs. Wisdom teeth removal has commonly been shared in stories that involved surgery. You may have had a friend or neighbor that required surgery to remove his or her wisdom teeth. They may have experienced lengthy procedures, swelling, pain and post-operative discomfort. It is important to Dr. Q that you have a comfortable experience when your wisdom teeth are removed. This is why she offers sedation options for wisdom teeth removal.  While there are times when a surgical procedure needs to be part of the wisdom teeth removal plan, it is not always necessary. In fact, most of the wisdom teeth that Dr. Q removes involve no surgery at all. Teeth can be removed and patients can head home with a simple set of instructions and be back to normal activity almost immediately.
How Will I Know If I Need A Surgical Procedure?
Dr. Q and her dedicated staff are committed to giving you the most comfortable and pleasant experience possible. There are times that due to the size, shape or the way the wisdom teeth have developed that you may require a surgical procedure. This will be determined after your x-rays have been taken and Dr. Q has done your examination. She will consult with you on her findings as well as a plan for your treatment. If a surgical procedure is necessary to remove one or all of your wisdom teeth, be assured that your safety and concerns are her first priority. Her Monrovia team will ensure that you understand exactly what to expect before, during and after wisdom teeth removal.
Regardless of whether your wisdom teeth removal requires surgery, you will get the most complete and quality care from Dr. Q and her staff. She would be honored to care for all of your family, friends and neighbor's wisdom teeth removal needs. It is her goal that everyone experience wisdom teeth removal in a pleasant and caring environment. This is why Dr. Q and her staff are continually learning and expanding their knowledge to create better and more efficient ways to make your wisdom teeth removal simple and painless.
If you have questions about whether you need your wisdom teeth removed or are concerned about tooth pain that may be linked to your wisdom teeth, call Dr. Q at (626) 599-9819 and her team will schedule you to have an exam and consultation.