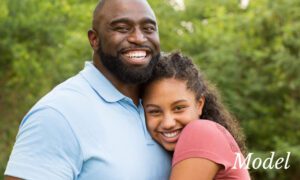 As a Sierra Madre dentist, Dr. Q is constantly working to keep abreast of the latest high-quality technology and materials available. The same is true for her work with her youngest patients. She understands how scary visiting the dentist can be for little ones, which is why she takes great care to create a pleasant, welcoming, and safe environment for children.
And because she knows a successful visit to a Sierra Madre dentist starts at home, she believes in educating parents on how to not only prepare children for their visits with her but also how to create healthy dental hygiene habits at home so those regular check-ups will be smooth.
It's Important to Teach Your Children Good Dental Hygiene Habits at an Early Age
Even though you may not think dental hygiene is important for your baby, it is. Even before the first tooth erupts, there are steps parents can take to help keep your child's gums clean.
As a board-certified Sierra Madre dentist, Dr. Q recommends parents begin regularly brushing their child's teeth as soon as the first tooth erupts. Now, you won't use traditional toothpaste this early, but instead, choose a pediatric toothpaste and brush your child's teeth yourself. As time goes by, allow your child to "brush" his or her teeth independently, and then follow up by brushing them properly once they've completed their job. This will instill in your children an understanding of the mechanics of brushing, as well as the importance of keeping this regular habit.
Parents Should Model Proper Healthy Dental Hygiene
One great way to create healthy dental hygiene habits for children is to model those habits for them. Consider making toothbrushing time a family event. Brush your teeth together and show them exactly how it should be done. This "family time" will seem like a fun activity for your children rather than a requirement. Not only does brushing your teeth with your children help them learn, but it will also help you supervise so you can be sure they're brushing properly.
Make Healthy Dental Hygiene Fun
We all know children respond better to fun rather than orders, so think of ways you can make daily dental care fun for everyone. Sierra Madre dentist, Dr. Q, recommends the following activities to help you get your children on board with daily brushing:
Let your children choose their own toothbrush, toothpaste, and floss
Buy a fun toothbrushing timer to keep on the bathroom counter
Make up a song they can sing in their heads while they brush
Create a reward system to encourage consistency
Plan a surprise after their Sierra Madre dentist visit
Think outside the box and get creative. Use things you know your child already loves and include them in their healthy dental hygiene routine.
Choose Dr. Q as Your Child's Sierra Madre Dentist
At Dr. Q Dental, we work carefully to ensure every pediatric patient feels safe and comfortable during their dental appointments. Dr. Q's kind personality and motherly care help to settle even the most anxious patients. Because she's a mother herself, she truly knows how to help children through any procedure.
When you're ready to schedule your child's first appointment with a Sierra Madre dentist, call Dr. Q. Her team will help you schedule your appointment and give you any suggestions you need to help you prepare your little one for their visit.
You can reach them by calling (626) 599-9819 today!