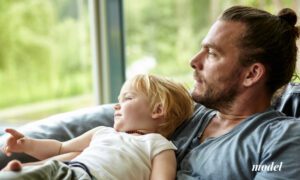 As a mother herself, Dr. Q understands the anxiety that can come to little ones (and their parents) when they're headed to visit their Monrovia dentist. Because of her first-hand experience at home, and her experience in practice, Dr. Q is skilled at calming children who are nervous about dental treatment. She and her team will help your child develop healthy teeth and is equipped to treat them through all stages of their life.
Start Proper Oral Hygiene at an Early Age
It's medically proven that good dental hygiene begins in childhood, which is why your child should be learning these valuable skills before they can even hold a toothbrush on their own. Parents should begin a regular routine of brushing their children's teeth as soon as they see the first tooth erupt. As your child grows, begin to allow them some observed independence as they brush their teeth "on their own" with you finishing the job to make sure their teeth are truly clean.
Bringing Your Child to Your Monrovia Dentist for the First Time
We all know that visiting the dentist isn't something most people necessarily look forward to. And when it comes to children, the big chairs and noisy equipment can make them like it even less than adults.
When it comes time to visit a new doctor (no matter the type), children are often nervous or scared. Sometimes, they will refuse treatment completely. This is why it's so important that the Monrovia dentist you choose is friendly, caring, gentle, and patient like Dr. Q.
Many parents don't realize that they should bring their children to the dentist around the age of 1. That's right—the American Academy of Pediatric Dentistry recommends children visit their Monrovia dentist by age 1 or within 6 months after their first tooth erupts. Not only does this first appointment help your children get to know their dentist faster and with less involvement, but it also helps Monrovia dentists like Dr. Q catch any potential dental health problems early on.
Dr. Q Will Coach Your Children Through Their Dental Treatment
As a Monrovia dentist, Dr. Q believes in fully explaining dental care to children in a way they can understand. She is kind, patient, caring, and gentle with each and every one. As a mother herself, Dr. Q knows how to effectively relate to children, so they are comfortable with any procedure. Her overall demeanor and motherly care help to settle even the most nervous children.
When you choose Dr. Q as your Monrovia dentist, she will take ample time to truly find out what might be causing their dental problems and explain to you and your children what can be done to prevent further damage. She believes in fully educating even her littlest patients, which is why she always takes time to model proper brushing to each one.
Call Monrovia Dentist Dr. Q Today
With more than a decade in practice, Dr. Q has experience as a cosmetic and general dentist for children. She has a way of relating to children that puts them at ease and makes them comfortable with their dental treatment. In fact, she has built her entire practice around creating a comfortable atmosphere to remove the anxiety of a visit to the dentist.
To schedule your child's first appointment with Dr. Q, call her today at (626) 599-9819.